What We Do
Story telling is really at the core of what we do. The shape and form or each story can be as diverse as the stories themselves. Whether it's a 30 second
television commercial or a 2 hour documentary, the approach and commitment is the same.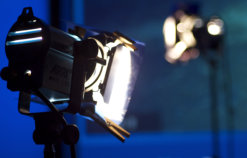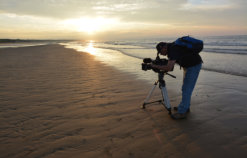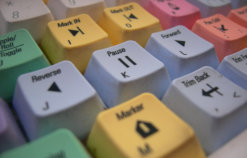 One Stop Solutions
It's a changing media landscape

out there
with new formats and new ways to deliver
content constantly evolving. Ocean State
Video can guide you through the entire
production process from proposal to delivery.
It starts with a conversation

about your
vision and mission. We want to know as
much as we can about you and your
audience so we can craft a message that will
build a bridge between all of the stakeholders.
Director of Photography
Jim Karpeichik

is an Emmy award winning
Director of Photography with over 35 years of
experience around the globe. Whether we
are directing an entire project or serving as a
crew for a single shoot, we believe it's about
more than just being technically correct. We
pay special attention to the developing story
and allow that to influence everything we
shoot so as to seamlessly add a deeper
demension to the production.
Post Production
Ocean State Video

edits uncompressed
video on a state of the art Final Cut Pro edit
system. Adobe After Effects, Photoshop,
Illustrator, Premiere, Motion and DVD Studio
Pro round out our production suite. Nonlinear
editing enables changes on the fly as well as
multiple versions of the project without
extensive re-editing. Tape formats include
DVCProHD, Betacam SP, DVCPro, DVCAM
and HDV. We deliver just about any file
imaginable, DVDs, Blu-Ray and broadcast
videotape as needed.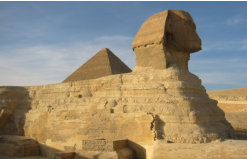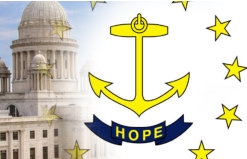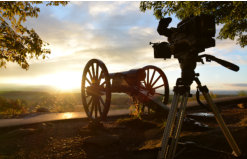 Documentary
We love the diversity of all of what we do but
some of our most meaningful projects are the
documentaries we create for PBS. Our
experience includes over a dozen films for the
WWII Foundation, bringing veterans back to
the battlefields that changed their lives,
following a Holocaust survivor back to
Auschwitz, documenting inspiring stories in
Morocco and Egypt where simple innovations
are improving lives. We also love the
documentaries close to home that reveal our
often overlooked history and tell stories
before they are lost to time.
State of Rhode Island
Ocean State Video

is a registered vendor
and currently under contract with the State of
Rhode Island with a Master Price Agreement
in place. This streamlines the process for any
state office or agency to work with us for their
video production needs. We've been working
with government agencies for many years.
We understand that the process can
sometimes be challenging and we are ready
to help guide you through every step and
meet your deadline.
Relationships
We take a great deal of pride in the
relationships we build with producers from
around the world. We look forward to learning
from the experience of others just as much as
we enjoy sharing our own experience.
If you're doing a project for the first time, we
can walk you through every step of the
process and most importantly, get you to the
finish line. That's exactly what we did with the
producers of "The Tent" and many others.

Everyone has a story to tell.
Share yours with the world.
Your audience is waiting.
We're ready to help.